Caffe
Chai Latte or Dirty Chai
4.50
Long Black, Short Black, Piccolo
3.60
Hot Chocolate (premium Belgian)
5.00
Baby Cino w/ a marshmallow
1.00
Iced Chocolate, Iced Coffee, Iced Mocha
5.50
Extras
Drinks Extras
Large / Soy / Almond Milk / Syrups
0.50
Harney & Sons Specialty Tea
Specialty Tea
Iced Tea
4.50
A true Iced Tea, using full leaf with no added sugar. Ice cubes & fresh mint leaves.
Ginger & Liquorice
4.50
Tantalising combination of sweet liquorice & spicy ginger will captivate your senses , cleanse, revive & restore.
Dragon Pearl Jasmine
4.50
Highly prized little hand rolled pearls of green and white teas. The aroma alone is heavenly & the taste simply exquisite
Pomegranate Oolong
4.50
Highest quality Ti Quan Yin Oolong with sharp sweet notes of pomegranate. Seductively sweet.
Paris
4.50
A careful blend of black teas & a trifecta of of goodness: creamy vanilla, caramel and currant. Elegant, sophisticated and very chic.
Chamomile
4.50
The finest handpicked Egyptian chamomile flowerheads. Calm your soul. (Herbal)
Hot Cinnamon
4.50
An artful blend of cinnamons, orange and sweet cloves make this naturally sweet and luscious tea hard to resist.
Green w/ Coconut
4.50
Be transported to Thailand as you sip hand-picked green teas, blended with coconut lemongrass & ginger w/ a hint of vanilla
Peppermint
4.50
Intensely fresh peppermint leaves from Oregon bounce off your taste buds leaving you feeling minty fresh & energised. (Herbal)
Earl Grey Supreme
4.50
The finest Black teas with the addition of silver tips with tantalising oil of bergamot orange and floral tones. For the connoisseur (Black Tea)
English Breakfast
4.50
Ease into a blissful day with this wonderfully delicious & full-bodied breakfast blend smoothed by the rich distinctive flavour of Hao Ya 'B' Keemun. (Black Tea)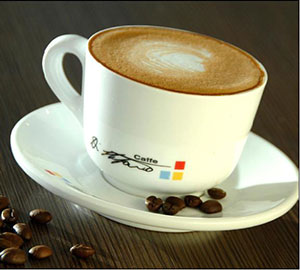 Milkshakes
Vanilla, caramel, banana, strawberry, chocolate, lime & salted caramel
Smoothies
Smoothies
Banana Bliss
7.00
Fresh banana, vanilla yogurt, honey & full cream milk
Banana & Blueberry
7.00
Fresh banana, blueberries, vanilla yogurt, honey & full cream milk
Strawberry Bliss
7.00
Fresh strawberries, vanilla yogurt, honey & full cream milk
Frappes (dairy free)
Frappes
Watermelon Mint Frappe
7.00
Watermelon, strawberries, crushed ice, fresh mint & raspberry lemonade.
Mango & Passionfruit
7.00
Mango, passionfruit, banana & coconut blended w/ ice.
Mixed Berry
7.00
fresh strawberries, blueberries, raspberries & crushed ice.
Soft Drinks
Soft Drinks
Coke / Diet Coke / Coke Zero / Sprite
4.00
Sparkling Mineral Water
3.50
Bundaberg Ginger Beer
4.00
Orange / Pineapple or Apple juice
3.00