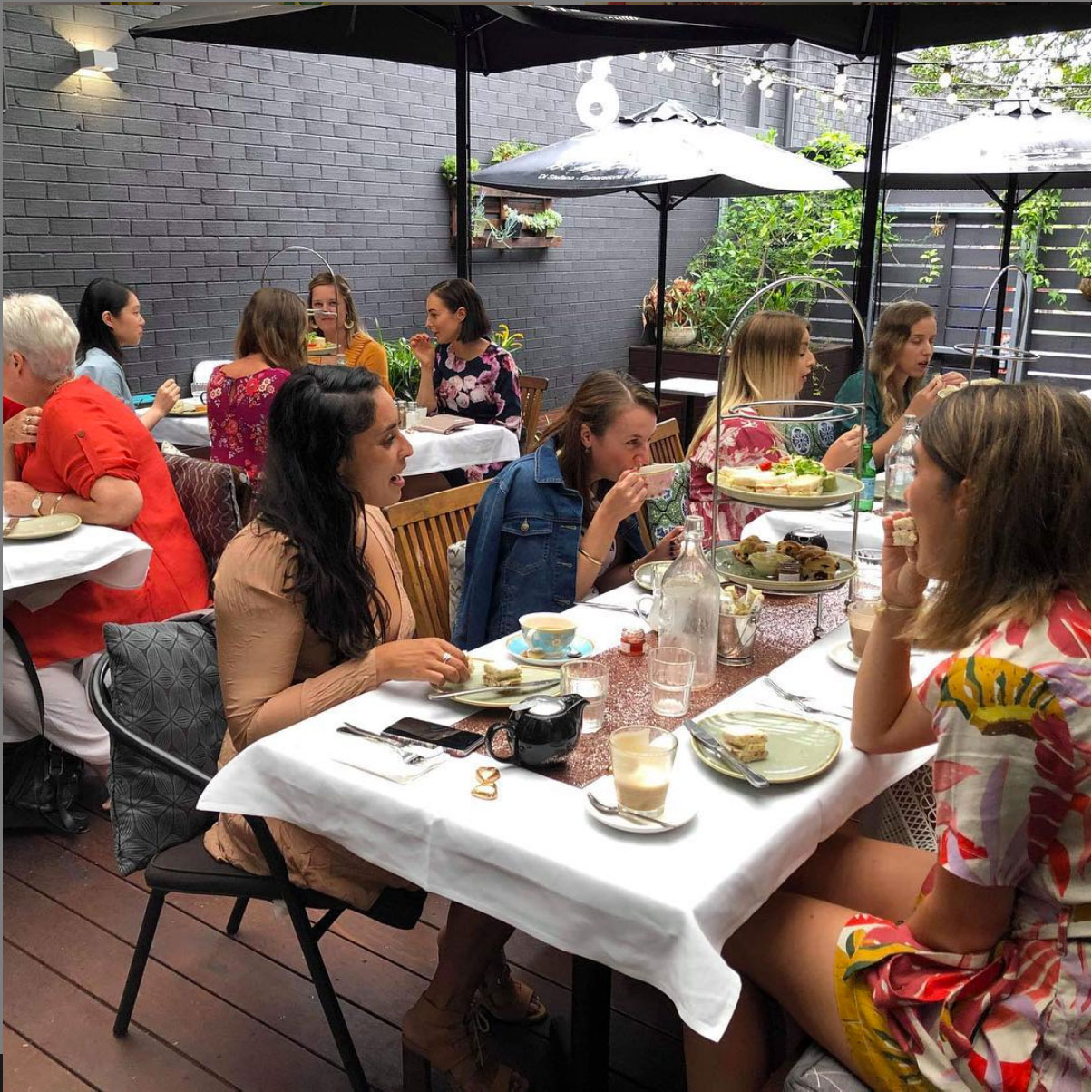 Mini Scones plain & date w/ fresh whipped cream & strawberry conserve.
Lavish Pinwheels w/ avocado, Neufchatel cream cheese & smoked salmon.
Ribbon Sandwiches w/ select vegetables/salads, deli meats & delicious relishes.
Savoury Selection Spinach & Ricotta Triangle, Mini Quiche Florentine and Mini Chicken & Pesto Quiche.
Petite Red Velvet Cupcakes w/ Neufchatel cream cheese frosting.
PLUS Chocolate Dipped Strawberries, Mini Melting Moments Biscuits, Mini Lemon Meringue Pies, Mini Chocolate Passionfruit Tarts and Mini Euro Macarons.
Refreshments
(one cold and one hot beverage per person)
Coffee / Tea / Hot Chocolate
Orange Juice / Sparkling Mineral Water
GLUTEN FREE and allergy options are available. Please check with our staff.
$39.95 per person (minimum 2 people)
Includes 3 tiers of sumptuous savouries and sweets with Tea & Coffee Service.
White Linen Tablecloths, China Tea Cups and Coffee Service provided.
To book your High Tea Experience please phone 02 4957 7188 or fill in the form below to enquire.
Times Available Saturdays 2pm to 4pm
Sundays 1pm to 3pm.
Booking Terms & Conditions:
* Minimum 2 people with a $20 deposit required
* Final numbers should be confirmed two days before
* Late notice cancellations or 'no-shows' will still need to be paid for
* Not valid with The Entertainment Book or any other discount